Activision's blockbuster shooter is back - but what does the gaming press think?
It's here! Call of Duty: Black Ops II, arguably the biggest game of the year, launched this morning across the globe. Following last night's star-studded London launch party, fans have been queueing up around the UK to get their hands on the latest entry in the best-selling shooter series. But will that enthusiasm be rewarded by the game itself?
We've poured through the countless reviews hitting the web today to find out exactly what gaming's biggest sites think of this newest Call of Duty entry. Check out our round-up and don't forget to tell us what YOU think of Black Ops II in the comments below.
Single-player campaign
It might not be the meat of a Call of Duty game anymore - what with the amazing popularity of the game's multiplayer component - but there are still high expectations for the series' single-player campaign. This time around, Treyarch has mixed things up a bit with a renewed focus on storytelling (spanning two distinct eras - the 1980s and 2025), branching story lines that change based on your decisions, plus brand-new strategy-styled Strike Force missions. But what does everyone think?
IGN (awarding the game 9.3) praised the strength of the single-player campaign's writing, particularly in its portrayal of villain Raul Menendez and his motivations, while the Metro (giving the game 8/10) described the action as "pure James Bond". Others weren't quite so convinced, however, with Joystiq (4/5) criticising the story's predictable twists, poor characterisation and "by-the-numbers, action-movie storytelling" - a sentiment supported by OXM (8/10) who bemoaned the campaign's lack of emotional impact.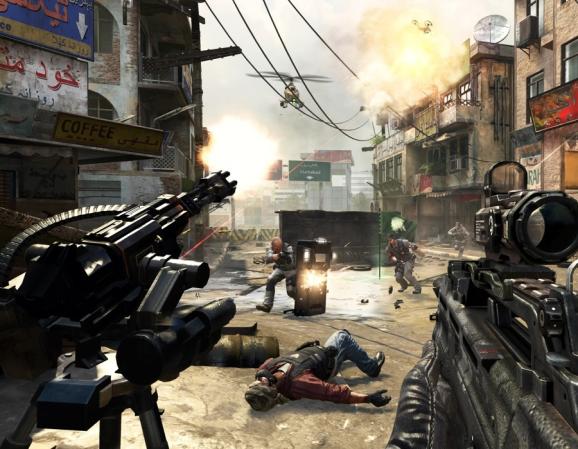 Single-player missions themselves also appear to be a bit of a mixed bag, with Joystiq noting that, while the campaign has its moments - like a thrilling horseback battle in Afghanistan - Black Ops II "mostly falls flat". OXM noted the wavering mission quality too, citing inconsistent design and production values as the number one cause for the campaign's wobbles.
Newly introduced Strike Force missions - sort of strategic mini-game interludes - seem to be the biggest campaign let-down, with many journalists highlighting insane difficulty levels, shoddy AI and a poorly-implemented interface as reasons to be less then cheerful.
Thankfully, developer Treyarch's decision to offer branching missions throughout the single-player mode has been much more positively received. Metro described the new system as being more nuanced than meets the eye, while the likes of IGN applauded the game's replay value, given that failing or completing objectives can radically alter the trajectory of the game, even leading to multiple endings. 
Still, despite IGN's assertion that Black Ops II's single-player campaign offered the same intense, precise shooting action of previous series entries, OXM seemed to sum up most people's thoughts when it called it an "erratic and ultimately underwhelming campaign that, while never awful, just can't match the series highs".
Multiplayer
Of course, multiplayer is where it's truly at in Call of Duty and Black Ops II appears to have struck gold here. OXM described the game's online offering as the best Call of Duty multiplayer since 2007. Joystiq agreed, calling it "some of the best multiplayer design the series has seen in years".
So what makes it so special? Well, everything it would seem - with universal praise being given to the game's action, exemplary map design and wholly reimagined load-out system. OXM, for instance, noted that maps are now "far more grounded, and less open to exploits", making for a multiplayer game that's far more accessible when compared to previous offerings.
The Metro, meanwhile, also dug Black Ops II's new map roster, highlighting the game's ability to reward new strategies of play - thanks to an overhauled score streaks system - as you do battle around locations as diverse as a highjacked yacht and an active bullet train station.
There's been equal praise too for the new ten-point loud-out system, offering huge customisation options as you spend those precious points on the perks and gear of your choosing. OXM was particularly impressed, noting that it's a system that should thrill Call of Duty pros in particular, enabling them to go to extremes with their play style.
What else? Joystiq loved the multiplayer mode's occasionally ridiculous future-inspired new weaponry, tipping its hat to the Guardian, capable of microwaving enemies in an instant. Then there's the new League Play mode, which OXM called "an exciting new addition", while Gamespot (awarding the game 8/10) described it as "really shaking things up". According to Gamespot, it's strange at first, with everything unlocked from the start, but that gives League Play games a pure, renewed focus on action which is utterly liberating.
Gaming sites also praised Call of Duty's new social tools - including CODcasting and live YouTube streaming - as having great potential, even if options are limited at launch.
Zombies
A quick word on the return of Call of Duty's multiplayer undead slaughter shop - Black Ops II's big fat zombies mode. And by big, we mean BIG - so large, in fact, that many have commented it could be a separate game in its own right. This time around, classic zombie Survival is joined by Tranzit mode and Grief, adding a touch of variety to the game's familiar wave-battling action.
There's a whole heap of open world to uncover now too - including classic zombie movie locations such as gas stations, stores and farmhouses - and the scope is simply dazzling. The Metro loved the excitement of exploration, scavenging for items to craft into new weapons, but described the whole endeavour as "poorly paced".
Joystiq wasn't much more enamoured either, noting that zombie mode is still as impenetrable, unforgiving and frustrating as ever - particularly for newcomers. Gamespot agreed, noting that Call of Duty's undead component is beginning to stagnate - despite this beefier offering.
Summing up
So are Call of Duty: Black Ops II's ambitious-but-flawed​ single-player campaign and disappointing zombie mode the game's undoing, or does Treyarch's sterling work in the multiplayer department make up for all those shortcomings? Ultimately, it seems that the positives won out, with Gamespot concluding that "by reaching forward while remaining rooted in the things it does so well, Black Ops II offers a great shooter experience".
Joystiq was also swayed by the game's eagerness to innovate, signing off by saying that while it "isn't the best or most charming entry in the franchise [...] it takes risks, exploring more than is strictly required for an inevitably annual franchise". If it's unequivocal acclaim you're after though, we leave you with the thoughts of IGN who described the game as "the most ambitious and exciting Call of Duty ever made".
So, that's what the critics think. Now, it's your turn in the comments below....
Calling all FIFA 12 players! It's time to test your skills at this year's annual World Cyber Games.
Fancy yourself as a bit of a FIFA 12 player? Think you could be the best in the world?

This week, just head down to the Samsung stand at the Eurogamer Expo event at Earl's Court and you might just qualify for a slot in the world's largest e-sports festival. Players across the world have been battling it out across five official games in the attempt to win the ultimate prize –$250k. Champions have already been selected for Cross Fire, DOTA 2, FIFA 12, StarCraft II: Wings of Liberty and WarCraft III: The Frozen Throne™ - now it's the turn of FIFA players to give it their best shot.

Now in it's 12th year, the four day final for the World Cyber Games will be held in Kunshan, China and feature 450 gamers across 40 nations, 1300 tournament matches, attract over 40,000 visitors with 36 million people watching the event in real time.

Samsung has been the official sponsor of the Games since they began in 2000 and they've certainly been beefing up their association with gaming over the last year. September saw the release of the Series 7 Gamer laptop, a formidable piece of kit that has already been viewed as one the top performers in it's class.

And if you've never heard of the WCGs then that could all change very soon. Although South Korea are really at the forefront of the E-Sports scene (they have TV channels just for gaming!), America is catching them up though with the likes of MLG holding massive gaming events. It's only a matter of time before Europe will be next in line.

As for all you FIFA 12 players out there: Good luck and may the odds forever be ever in your favour.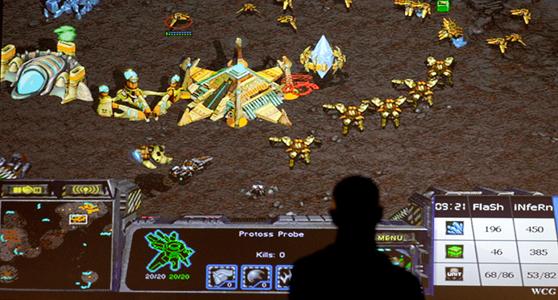 Which game are you most looking forward to playing in 2013?
Thanks for being one of the first people to vote. Results will be available soon. Check for results
Aliens: Colonial Marines

494 votes

BioShock Infinite

476 votes

Gears of War: Judgment

346 votes

God of War: Ascension

211 votes

Grand Theft Auto V

3,886 votes

Metal Gear: Revengeance

234 votes
Total Responses: 7,757
Not scientifically valid. Results are updated every minute.